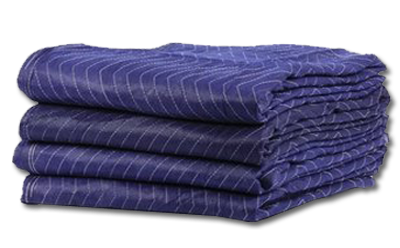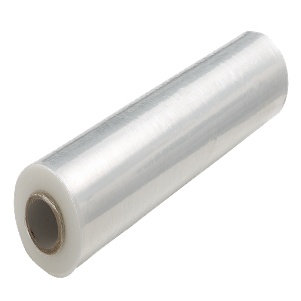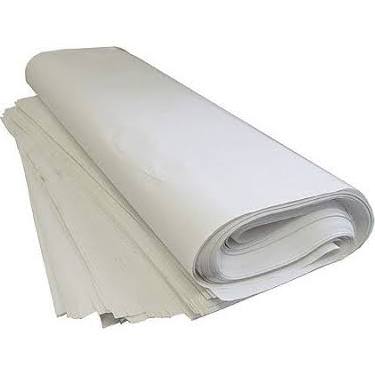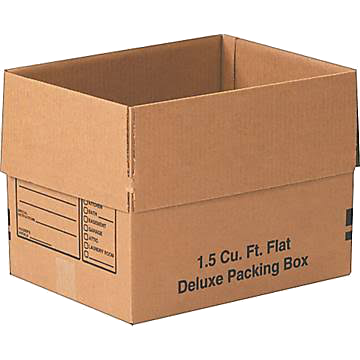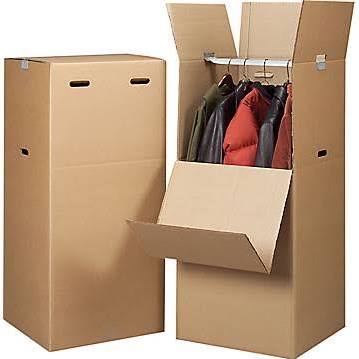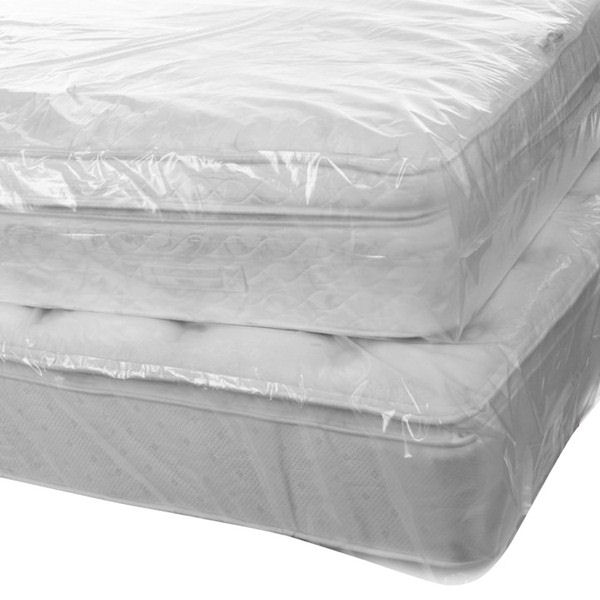 Moving Blanket
Moving blankets are mostly used to protect furniture (sofas, dining tables, chairs, headboards, etc.) or any item that needs to be protected against scratches and/or dents. Usually movers like to use shrink wrap along with blankets to insure that items are properly protected.
Shrink Wrap
We offer a strong stretch wrap for bundling, securing and wrapping furniture, sofas, and any objects that are not boxed. It keeps items safe and secure during transportation and will keep dust, moisture and dirt off while warehouse stocked. We highly recommend using a shrink-wrap service for proper packing of your belongings.
Moving Paper
We offer a clean thin wrapping paper (approximately 24"wide X 36" long)to protect all your fragile items. It is important to wrap up all your dishes, any porcelain, glass or any delicate household novelties. It is also used as a low-cost alternative for void fill; therefore, item will not fall and break during transportation.
Moving Boxes
We recommend using small boxes for heavy objects (books, tools, garden items, etc). Medium 3.0 cu.ft boxes are best used for packing kitchen and bathroom items and appliances. Generally, large 4.5 cu.ft and extra large 6.0 cu.ft boxes are used for packing bulky and lightweight items (pillows, towels, plush toys, lampshades, etc.)
1.5 Cu.ft - Small
3.0 Cu.ft - Medium
4.5 Cu.Ft - Large
6.0 Cu. Ft - Extra Large
Wardrobe Boxes
Wardrobe Box comes with metal hanger bar to simplify packing hanging clothes. All you have to do is to transfer clothing from your closet to the metal bar; not only it will save you time, your clothing will be wrinkle free!
Please note that we offer FREE use of Wardrobe boxes, which means you will be able to transport your clothes at no extra charge for the wardrobe box, but you will need to return all the wardrobe boxes and metal bars at the end of the moving day.
Mattress Covers
We offer use of plastic mattress covers to protect mattress from dirt, dust and water. We highly recommend obtaining a mattress cover, after all you going to sleep on it :-)